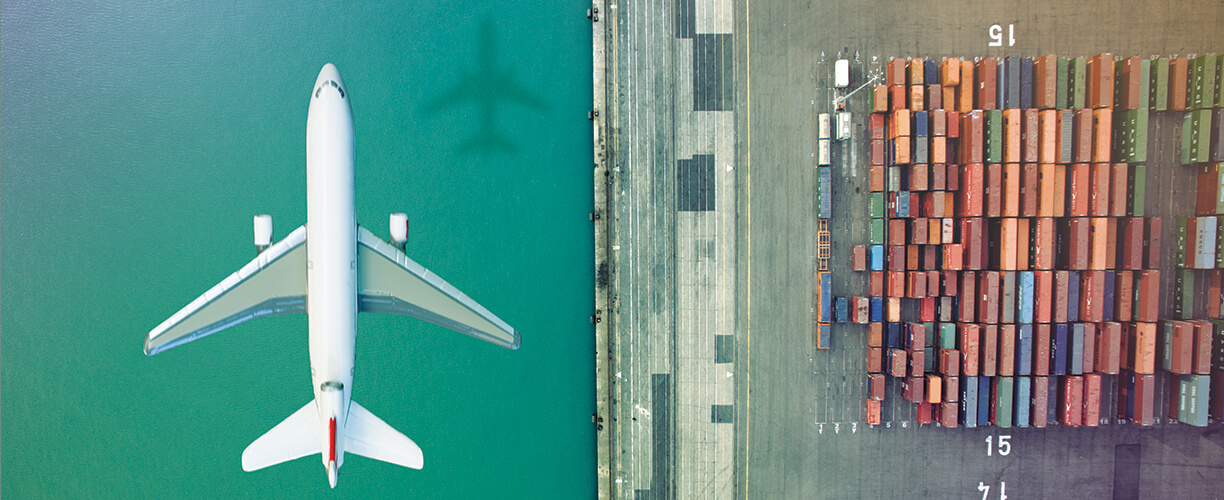 Full Speed Ahead
Baird Capital Discusses the Impact of Technology in the Transportation & Logistics Industry

Transportation & Logistics presents a universal way people might experience the impact of the transformational changes occurring at the intersection of the technology and industrial sectors. Baird Capital sees significant potential for investing in technology companies that serve Transportation & Logistics, among other end markets.
Not long ago, the transportation industry was primarily a manual operation. Over a relatively short period of time, massive change in the sector has largely been driven by the increasing need for "on-demand" service, both on the supply side via real-time automated operations and on the demand side driven by rapidly evolving consumer expectations.
OPTIMIZING OPERATIONS
Every day, progress is made in terms of what is possible with data. In the past, data was used in a limited fashion to monitor operations. Then, data was used to automate processes. Finally, we've reached a place where data can make predictive and prescriptive recommendations. This level of insight and intelligence has been driven by three key technology trends: data collection, computing power, and adoption of the Cloud.
First, the ability to collect and access massive amounts of data, along with the availability of cheap storage, means that transportation companies can collect drastically more information today than they could have in the past. Second, because computing power is becoming more powerful while also becoming increasingly cost-effective, companies can allocate resources to analyze the collected data more efficiently. Third, the existence of the cloud, as well as mobility through smartphones, allows the information collected to be easily accessed and put into use from a variety of endpoints – a crucial factor in the Transportation & Logistics ecosystem where companies are often managing massive fleets.
Taken together, these three components open the door for transportation & logistics companies to modernize operations and build real-time businesses. For example, technology can automate the matching process between shippers and truckers, fleets can be tracked and managed from all over the world via advanced sensors and individual contributors such as drivers can receive real-time feedback on their performance. Through monitoring and analyzing readily available data, companies are able to start predicting patterns and run businesses in a very different, operationally efficient way that meets or exceeds rapidly evolving consumer expectations.
CATERING TO CONSUMERS
Consumer expectations from an e-commerce standpoint have risen rapidly and show no signs of abating. For example, customers ordering products online are becoming accustomed to free shipping and delivery within 48 hours or less, whether they are buying something from a mom-and-pop shop or from a bigger player – an effect that can be attributed to the rising popularity of Amazon Prime service.
This shift in consumer expectations is grabbing the attention of large, powerful companies in a variety of industries given varied supply chain exposure. For example, Verizon bought Fleetmatics, a fleet management company, and Target recently bought Grand Junction, a delivery technology platform – two examples of non-core service acquisitions that we believe better position the buyers to meet customer and business partner expectations. Investors are also paying attention, as $16 billion was invested globally in Transportation & Logistics deals in 2016, up 75% from 2015.
It can be difficult for smaller, privately held companies to meet rising consumer expectations. Increasingly, they are having to invest in state-of-the-art warehouse management systems (WMS) to automate the tracking of inventory levels and purchasing to ensure they can deliver to increasingly shorter lead times and integrate data with logistics providers. High-end systems may include tracking and routing technologies using voice recognition, radio frequency identification (RFID) and even collaborative robots.
We believe this creates meaningful opportunity for new technology platforms to specifically serve small and medium-sized businesses focused on more specialized audiences. Baird Capital sees significant potential for investing in Technology & Services and Industrial Solutions companies that help businesses compete and thrive in a land of giants.