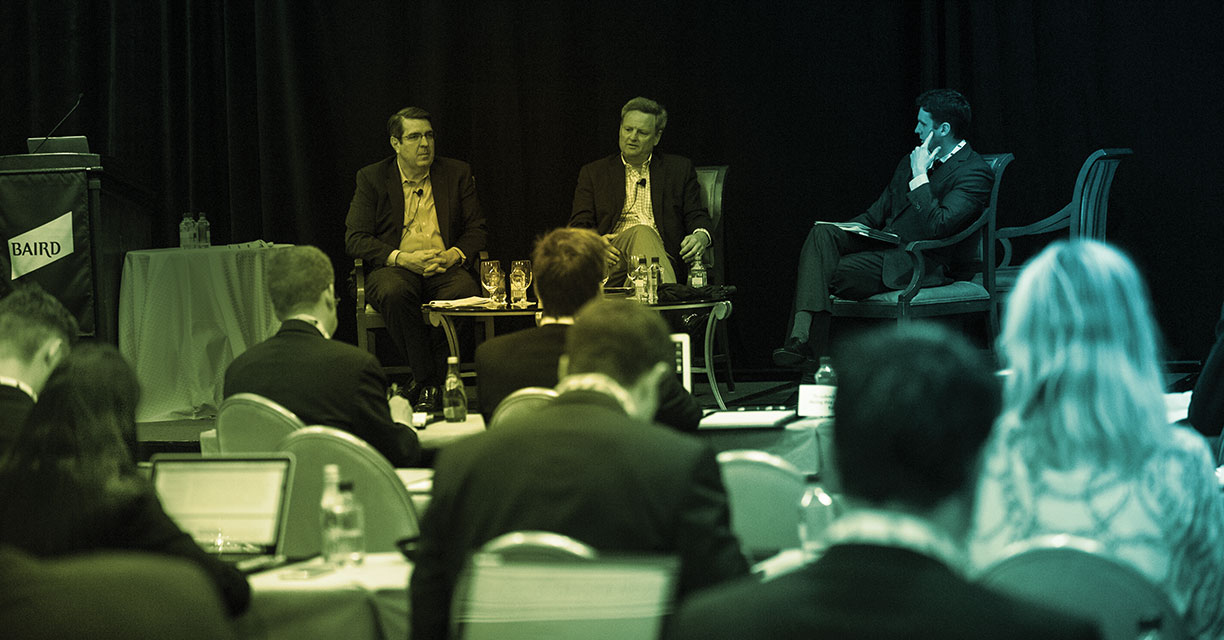 Making Connections, Creating Opportunities
For nearly 50 years, Baird's Global Industrial Conference has connected company leadership with current shareholders, future investors and industry decision-makers.
One of the largest and longest-running events of its kind, Baird's Global Industrial Conference features C-level leadership from public and private global industrial companies, providing a unique opportunity to connect with key investors from around the world.
Corporate executives share market insights with attending institutional and private equity investors, portfolio managers and buy-side analysts via fireside chats, formal presentations, and one-on-one and group meetings.
FOR INFORMATION ON BAIRD'S INVESTOR CONFERENCES AND GLOBAL EQUITIES PLATFORM VISIT BAIRDGLOBALEQUITIES.COM